Product Description
Sourced from Peru
Organicule Cacao Nibs are made from organic Cacao Beans, sweetened with nutrient rich Yacon syrup. This antioxidant dense, energizing sweetener has a glycaemic index of almost zero. Cacao Nibs are incredibly versatile and easy to enjoy. Add them in your favourite recipes such as chocolate-chip cookies, smoothies, oatmeal or just enjoy them as a healthy on the go snack straight out of the bag!
Ingredients: Organic Cacao nibs with Yacon Syrup.
Shelf life: Approximately 12-36 months.
Health Benefits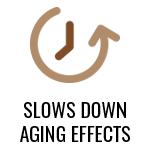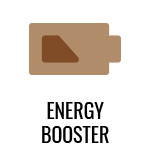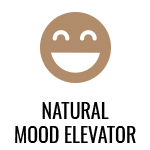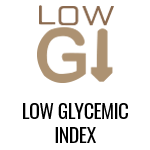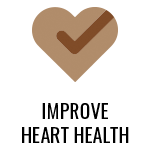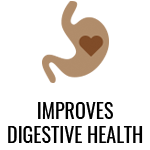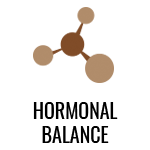 How To Take
| | |
| --- | --- |
| HAVE IT LIKE A BOSS | Have it raw like a snack. |
| SUPER CHARGE | You can simply add a serving of Organicule Cacao Nibs with Yacon as a topping on your food, oats, cereals or sprinkle over your fruits, trail mix or salad. Bake your favourite brownie with our delicious cacao nibs. |
| GET CREATIVE | Get adventurous with our cacao nibs with yacon by creating your own cacao nibs dish or you can view one of our selected recipes from our blog page. Don't forget to share your recipe with us and get featured on our page. |
Nutrition Info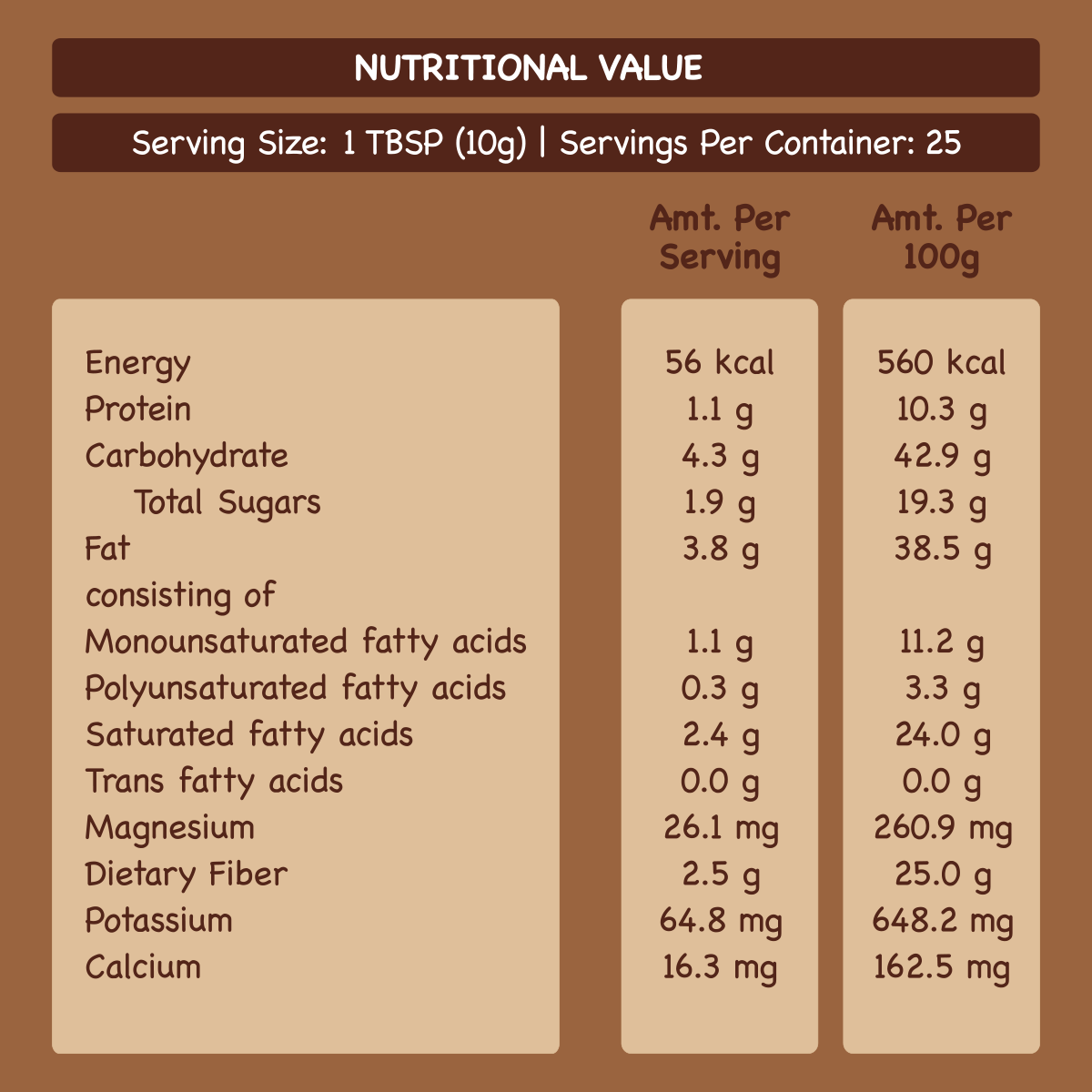 Certifications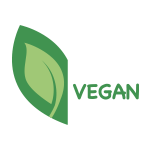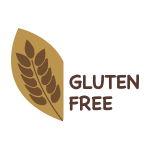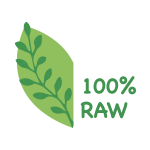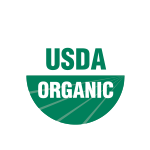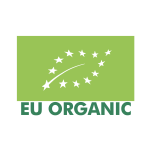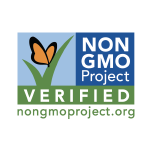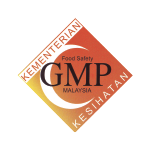 FAQ
1. Why Organicule Cacao Nibs With Yacon?
We spend lots of time sourching the best quality to our customers. Our organic criollo variety Cacao is from Peru and is known for its high quality and nutritional properties. To offer a sweet variery to our customers, we have added nutrient rich yacon syrup to give you the sweetness of yacon. Due to the energy boosting properties of Cacao, we recommend to either take it in the morning or in the afternoon post lunch. Cacao can also be taken before a work out.

Easy: The most important thing is to take your Cacao Powder consistently and daily – don't worry whether this is in morning, afternoon or evening. Just take 1 serving (1 tablepoon) with any meal.
2. When To Take Organicule Cacao Nibs With Yacon?
Organicule Cacao Nibs with Yacon is one of the best to use as a topping to your food, oats, cereals or sprinkle over your fruits, trail mix or salad.
3. What Are The Health Benefits Of Cacao?
a) Anti-aging Benefits
Polyphenol antioxidants found in cacao belong to the same group of antioxidants as green tea and red wine. These antioxidants protect our cells from premature oxidation or destruction and can keep us looking and feeling younger longer.

b) Energy Boosting Superfood
Cacao contains Theobromine which has a mild stimulating and energetic effect, without the over stimulating and jittery effects of coffee. However, the high content of Magnesium makes Cacao the real energy superstar. Magnesium is essential for your body to make energy and many of us don't get enough of it in our daily diet.

c) A Natural Mood Elevator
Cocoa beans are considered to be nature's anti-depressant. These beans contain dopamine, phenylethylamine (PEA) and serotonin, all of which are used to promote positive mental health and moods. That is why you instantly feel happy with some chocolate.

d) Magnesium For A Healthy Heart & Brain
Magnesium increases heart strength and improves its condition. Magnesium also decreases the risk of blood clots. This in turn, reduces the risks of strokes and heart attacks. Also cacao helps improve the blood flow to the brain keeping it healthy and sharp at all times.

e) Improves Digestive Health
A sufficient amount of fibre delivered with each serving of cacao supports digestion while cacao stimulates the body's production of digestive enzymes.

f) Balances Hormonal Mood Swings
Cacao boosts brain levels of serotonin, the feel good brain chemical. When women are experiencing PMS serotonin levels drop dramatically. The benefits of cacao are proven to boost the brain levels of calming hormones and restore feelings of well-being.
4. Why Is Cacao Associated With Love?
This is due to phenylethylamine (PEA), which is a chemical that is produced in our bodies when we fall in love. PEA is found in abundance in cacao.
5. Why Does Cacao Make Us Feel Good?
Anandamide (the bliss chemical) is released when we feel great. It is found in Cacao. Cacao contains enzyme inhibitors that decrease our bodies' ability to breakdown anandamide. This means that, when we eat cacao, natural anandamide may stick around longer, making us feel good longer.
6. Does Cacao Contain Caffeine?
Contrary to popular opinion, cacao is a poor source of caffeine. A typical sample of cacao nibs or cacao beans will yield anywhere from zero caffeine to 1,000 parts per millions of caffeine (less than 1/20th of the caffeine present in coffee.
7. Can I Have Allergies To Cacao?
A recent study showed that only one out of 500 people who thought they were allergic to chocolate actually tested positive. Allergies to chocolate are quite rare. It is typically the case that the person is in fact allergic to milk and dairy products or other ingredients commonly found in chocolates. Typical highly allergic ingredients may include soy, milk, gluten or nuts. Some people can be allergic to cooked and processed chocolate but are not allergic to Raw Cacao.
8. Is Cacao Fattening?
There is a misperception that chocolate is fattening. In truth, the fats in cocoa butter are healthy fats. Cacao contains oleic acid, a heart-healthy monounsaturated fat, also found in olive oil that may raise good cholesterol. Also, substances found in cacao are known to help reduce appetite.