Product Description
Sourced from South Afica
Baobab is known in Africa as "The Tree of Life" and its oil was used traditionally by women to protect their skin and hair against the harsh savannah environment. This exquisite oil is cold pressed from the seeds of Baobab fruit. The oil is rich in essential fatty acids – Omega 3, 6 & 9 and vitamins A, E and F. The oil is yellowish to gold in colour, and it has a light nutty smell.
Ingredients: 100% Organic Baobab Seed Oil
Shelf life: Approximately 12-36 months.
Health Benefits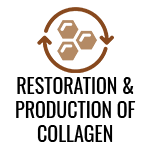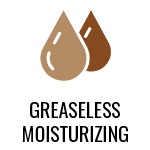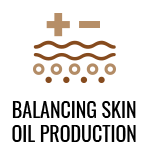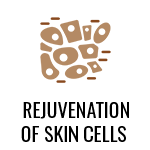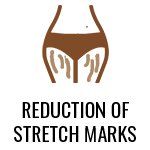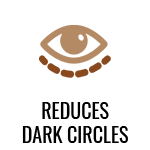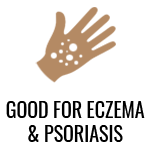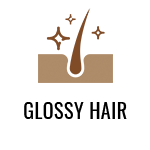 How To Use
| | |
| --- | --- |
| FOR FACE | Apply few drops on your face and gently massage on your face or use it as an under eye serum day & night. A little goes a long way. Use alone or as a cocktail with your favourite facial moisturiser or eye cream. Also do check the FAQ for its amazing benefits. |
| FOR BODY | Squeeze the oil from the dropped as required. Massage lightly over your hands, legs and other body parts. It's amazing for skin conditions like Psoriasis, Eczema, or Rosacea. All you need is to apply a suitable amount to the affected area after taking a bath. Use it on wet skin for the best results and easy application. Also do check the FAQ for its amazing benefits. |
| FOR HAIR | When your hair is looking a little lack lustre and its needs reviving, try out Baobab Oil. Smooth a couple of drops on to your damp hair before styling for super shiny and frizz free locks. If you have a very sensitive scalp, you can use baobab oil as a hair oil. Apply it to your scalp and gently massage the roots with Baobab Oil after you take a shower. A little goes a long way. You can add few drops of oil to your hair masque and conditioner too. Adding baobab oil to your hair makes it look glossy and silky. |
Nutrition Info
Certifications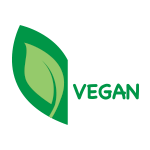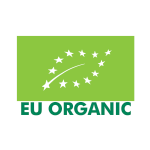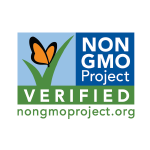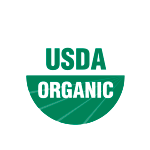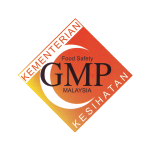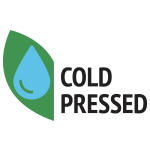 FAQ
1. What is Baobab oil?
This African beauty is gaining popularity in the beauty world for its excellent skin and hair care benefits. With an abundance of skin loving essential fatty acids and antioxidizing vitamins, this oil is an excellent addition to your beauty regime. Rich in Linoleic, Oleic and Palmitic Acids, Baobab Oil is suitable for all skin types and can be particularly useful for those with dry skin.
Baobab Oil is intensively moisturising and hydrating and can be used as an all over body oil. It is absorbed by the skin quickly and doesn't leave a greasy residue.
2.What is the colour of Baobab oil and what does it smell like?
The oil is yellowish to gold in colour, and it has a light nutty smell.
3.How do I store Baobab Oil?
Store the Baobab oil at room temperature and always replace the lid to limit contact with air. Store the Baobab oil in the dark bottle given for maximum shelf life.
4.Is Organicule Baobab oil 100% natural?
Yes. All our products are pure and 100% natural.
5. Can I consume Organicule Baobab oil?
Baobab oil is safe to apply undiluted on the skin, because it is a fixed oil. However, this oil is not deemed fit for internal consumption. Therefore, it should be used only as a topical agent.
6. Is Organicule Baobab oil safe for everyone?
Baobab Oil is suitable for all skin types and is absorbed into the skin super easily without clogging pores or leaving a nasty greasy residue to ensure your skin feels smooth and soft. It's also extra safe for both mamas-to-be and babies making it a super oil for the whole family.
7.What are the benefits of Organicule's Baobab oil?
This involves using baobab oil and hot water to cleanse the stale oils in the skin. The baobab oil goes into the skin as a soft cloth dabbed in hot water massages the face. The heat makes it easy for the baobab oil to enter the skin pores and push away stale oils that are blocking the pores.
Baobab oil is silky and smooth to feel, and it doesn't create a greasy coat on the skin. It sinks right into the skin immediately it is used. A few drops on your face and your body should give you a satisfactory result.
Rejuvenation of Skin Cells
The skin easily gets damaged by a lot of factors, especially the sun. Some harsh skin care products might be the cause in a lot of cases. Since the baobab oil contains a lot of vitamins and nourishing nutrients, it can heal the skin from within and rejuvenate the cells.
Restoration and Production of Collagen
Baobab oil contains vitamin C, and vitamin C is required for reducing skin aging. It stimulates the skin's production of collagen and restores the collagen on aged skin.
There are a lot of nutrients in the baobab oil, and they sink into the skin to nourish the cells in the skin layer. These nutrients include the vitamins A, C, D, E and K, and Omega fatty acids 3, 6 and 9. They help the cells perform optimally and keep the skin healthy.
The baobab oil also does well in keeping the under-eye skin looking youthful. It helps reduce dark circles & puffiness under the eyes. Try to massage as gently as you can.
Balancing Skin Oil Production
People with low levels of linoleic acid in their skin produce more oil on their skin surface. However, the Omega 6 acid (linoleic acid) constituent of baobab oil meets this need and balances the production of oil in the skin.
Inflammation of the skin can easily be treated with baobab oil. Either it is Psoriasis, Eczema, or Rosacea, all you need is to apply a suitable to the affected area after taking a bath. Use it on wet skin for the best results.
Baobab oil's silky texture and nourishing properties make it a perfect hair oil. Baobab oil has anti-inflammatory properties which can help soothe a dry and irritated scalp and may help with itching and irritation. Its moisturizing properties help to nourish the scalp and your hair follicles.
Reduction of Stretch Marks
The vitamin content of baobab oil helps to reduce stretch marks. It maintains the skin elasticity and stimulates the production of collagen and elastin under the skin. This heals the stretch marks in the process.